Piano Voicing
Voicing a Piano means to adjust the tone to suit your taste and environment.
I do this by adjusting the alignment of parts and careful regulation. Often I use needles in strategic places to loosen the fibres of the hammer.
For voicing to make sense, your piano should be repaired, tuned and regulated first. This does not mean that all these are required for your piano.
Please get in touch to get a quote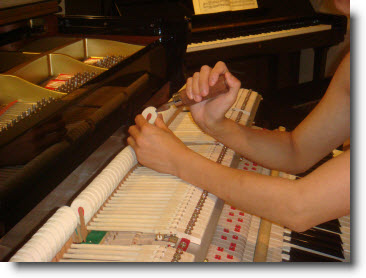 Voicing of a Grand Piano's Hammers